Picking Blackberries: How to Develop Personal Tales
By: Granny Sue
Picking blackberries this summer brought back a flood of memories,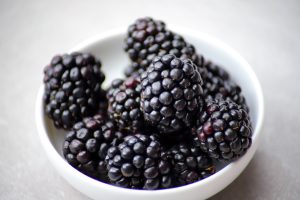 especially of days spent in the berry patch as a young mother, picking berries with my four older sons. We spent a lot of time picking
berries-they were a mainstay of our diet because I canned them for winter cobblers, made them into jam for topping pancakes, toast, and biscuits or for sweetening oatmeal, or canned blackberry juice to mix with the juice from the Concord grapes. Sometimes, when the berries were exceptionally plentiful, I made blackberry wine too, which I mixed with elderberry wine to make a clear red wine with a nice bite.
Our farm had many berry patches in the old overgrown pastures, and we found even bigger and better berries along the logging roads on White Rose Ridge, a few miles away. We didn't worry too much about snakes, although we kept our eyes open for them. We didn't worry about scratches and pricks on our arms either, and it usually looked like we had been in a catfight after a week of berry picking.
Continue reading "Picking Blackberries: How to Develop Personal Storytelling"