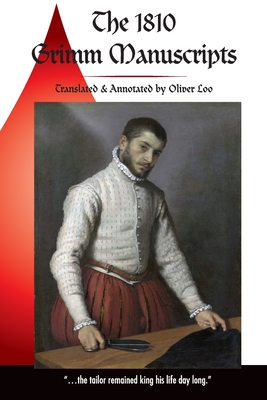 "The 1810 Grimm Manuscripts" is translated and annotated by Oliver Loo.
If you are looking for a book of quick Grimm fairytales for sleepy-time reading, this isn't your book.
If you want to dive deep into the nuances and research of some of the earliest versions of the collected Grimm tales, this is a pool of knowledge and information you need to visit.
Loo explores the subtle meanings of many words in the often-handwritten notes of the Grimm brothers, bringing to light a new understanding of what words mean, acknowledging that some German words can't be directly translated. This is especially true as he works to define some phrases and meanings that are more than 100 years old.

I would give you as an example the author's work on the story tidbit of "The Nightingale and the Blindworm." It's a relatively unknown story that reads like a fable. In the notes on the tale, Loo discusses the use of the English word "Kindness" and how it can mean, in this case, anything from "compliance" to "goodness." The author notes that the story changes a bit based on how the reader (or the teller) interprets the word.
Other stories, such as the take on "Rumpelstiltskin" does not focus so much on the individual words. Rather, the author digs into the diverse variations of the story and the profoundly different way each represents what the young maiden can and can not already do with straw and a spinning wheel. It is an exciting and valuable look at how these stories evolved before the 1812 published book. It allows you to think further about how you might change the tale that a modern audience thinks they already know.
The printed edition is more than 600 pages. If you need to bring deeper meaning to your telling of Grimm tales, pick up this large book. Don't skip the introduction that Oliver Loo has written. While you might want to dive eagerly into the stories, the background of this project is fascinating.
You can buy the printed book at Amazon or get a copy at your local independent bookstore.
****
Storyteller.net Book Review by Sean Buvala. It first appeared on Storyteller.net in 2019.
The contents expressed in any article on Storyteller.net are solely the opinion of the author. Articles are under © and should not be used without permission of the author. Contact us if you have questions.